---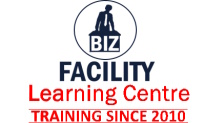 Qualifications
Financial Training
Biography
Biz Facility was established in 2010, forming part of the Finsolve Group, to provide comprehensive and efficient financial accountancy training to individuals, business owners, financial managers, business and corporate staff for an understanding on how to effectively run a business. The objective of all our training options is to provide delegates with practical accounting, bookkeeping and financial skills with an easy understanding of Basic Bookkeeping, Financial Statements, VAT and other relevant financial subjects. We offer a variety of online courses, webinars and live workshops.

All of our training relates to finance, accounting, taxation, estate planning and business administration/secretarial training. Our courses are verifiable by professional certification and CPD hours, as we are stakeholders of ICBA, Cape Chamber of Commerce and Industry, SAIT as well as The Tax Faculty.

We also offer in-house training, that enables you to choose the relevant topics to be discussed, bearing in mind that we are fully equipped to customise our In-house training to your specific need and staff skills gaps.